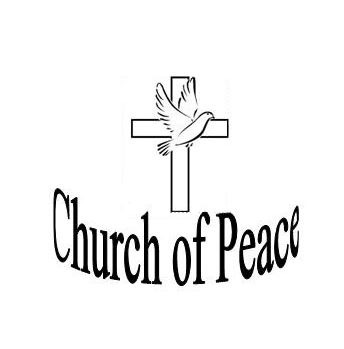 Information about our guest speakers

and

Guest Speakers at Visiting Churches.
​​​​​​​

We have a Guest Speaker on the last Sunday of the month, most months of the year. Here are some of our Guest Speakers from 2020.
Julia Anderson

England was my birth place but I have been a New Zealand citizen for most of my life. My spiritual journey started when I was quite young 'hearing voices in my head' and 'knowing' things that were going to happen.

This spiritual journey has been a roller coaster of trial, error and growth, bringing me to the person that I am today.

It has been an honor and joy to be involved with Spiritual Healing work for over 30 years.

In more recent times my growth has included mediumship and a greater understanding of God, self and humanity.

As a member of the Church of Peace I look forward to sharing with you whatever God's messenger wishes to impart.


Susan Kirker

Our Guest Speaker for July 2020 was Susan Kirker.

Hello my name is Susan Kirker and l have been involved within the Spiritual Churches since 2002 .


My mediumship on the rostrum started in 2005 and in 2006 l joined the organization Spiritual Church of New Zealand as an individual member and became a spiritual healer of the same organization .


One if my biggest delights in life has been to work with spirit and to watch others as they grow from an understanding of spiritual guidance and knowledge .
​​​​​Heather McKelvie

Our guest speaker for June 2020 was Heather McKelvie, a Spiritual Medium who is based in Auckland.

My name is Heather McKelvie and I have been involved with Sunny Heaven Spiritualist Church in Beachhaven since 1983, when it first opened.

I have been working as a platform medium for over 30 years and have been running development groups for nearly as long.

In 2015 I took over as President and minister of Sunny Heaven, a position I still hold.

I am delighted to be able to support the Little Church of Peace when invited to assist in the service.
Jeannie Miller

Our guest speaker for September 2020 was Jeannie Miller.



Vel and Barry Gordon

Our guest speakers for November 2020 were Velma (Vel) and Barry Gordon.



Bruce Jackson​​​​​

Our guest speaker for March 2021 was Bruce Jackson.


The Church of Peace is actively involved in the community, offering support where we can. Guest speakers are just one of the ways the Church of Peace endeavours to bring value to our attendees.
The Church of Peace is aligned with a number of other Churches not only in Auckland, but throughout New Zealand.


If you would like to "Leave a question or Ask a Question" you can do that by emailing us at contact(at)churchofpeace.org.nz
By the way we love to cook and between us, have hundreds of years cooking, baking and "creating in the kitchen"
experience. You can view our
Recipe of the Week here
.
Would You Like to Help Out?
If you would like to make a donation to help the Church of Peace with its' charitable work, please find out more here.
Thank you for your support.
Please Join Us


We meet each Sunday at 6.45 pm at the Glenfield War Memorial Hall. Hall Road, Glenfield, Auckland 0629.